Nationally Known Communication & Leadership Expert
Powerful Transformative Training
Susan's Training Programs Improve Communication, Leadership, Customer Service, Overall Business Results & Individual Effectiveness
Through Susan's workshops, your people discover the practical changes they can make to achieve better outcomes and have greater influence with others. Each program is a combination of lecture, individual, paired and group exercises, and discussion. Choose from  half-day, full-day, and multiple day workshops that will be customized to meet your specific objectives. For significant shifts in supervisory, management performance and organizational culture, Susan offers extended development programs. The challenges we can address in your program include: 
CULTIVATING PERSONAL LEADERSHIP
Identifying the gap between where you are as a leader and where you want to be
Clarifying your goals and how you'll achieve them
Turning positive leadership qualities into personal virtues
Giving actionable feedback
Inspiring others to achieve common goals
Keeping others focused on what's important
Learning to take people from insight to action to accountability
Creating an environment that energizes and empowers your team
Building collaborative partnerships
Debriefing successes and failures
Knowing when to manage, supervise, advise, coach, or mentor
ENHANCING PERSONAL EFFECTIVENESS
Preparing for high stakes meetings & presentations
Avoiding common interpersonal mistakes
Supporting others in ways they'll appreciate
Asking for support when you need it
Persuading others to support your ideas
How to work effectively with just about anyone 
Getting what you want without steam rolling
Resolving interpersonal problems while enriching relationships
Reading people accurately so your responses are appropriate
Getting people to move quickly on your ideas and requests
Negotiating like a pro 
Healing from and avoiding burnout
Susan has been delivering dynamic corporate training  since 2009 for all types of organizations and has significant experience with small and medium-size business owners, women-owned companies, healthcare, accounting, colleges, universities, government, engineering, professional associations, and non-profits. 
6-Month Mastermind Program
Harmonize Your Work & Life: Busting the Myth of Work/Life Balance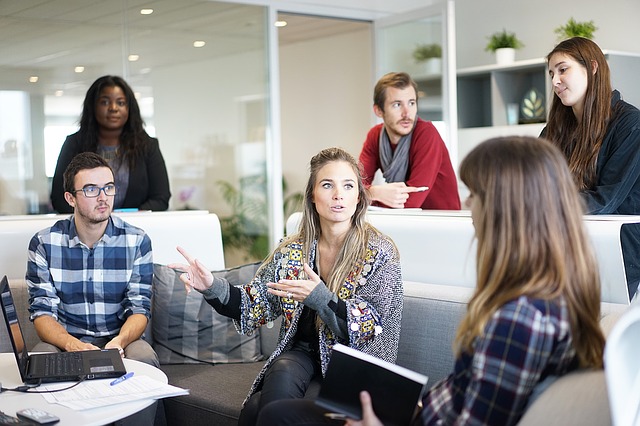 This mastermind group is ideal for executives, managers, supervisors, rising stars, high performers, teams, production line or front line service and sales people. For groups of 5-10 people.
The Harmonizing Your Work & Life Mastermind Program creates a powerful context for:
recovering from, reducing, and avoiding burn-out
living and working intentionally – 6 months of laser focus
asking for and receiving support
creating a structure for on-going support
focusing on what's most important
resolving interpersonal problems while enriching relationships
aligning personal goals with corporate goals and objectives
health, healing & self-care
relationships that nourish
More joy and happiness
You'll be able to shift your perspective and see results immediately.
Your Employees Can Be More Productive, Less Stressed and Happier!
What would your bottom line look like if your people came to work energized, on purpose, and fully accountable for the results they are responsible for delivering?
What does it look like when they don't?
Imagine having employees who are ready for a future with your company. Imagine having your top performers bring their best every day, instead of being burned out at the end of the week or the end of the quarter – or worse, at the end of each day. Imagine having your teams cooperate and support each other. Imagine having your team leaders, supervisors, and managers empowered and prepared for the future you work so hard to make possible.
Yes, YOU CAN!
The Harmonize Your Work & Life Mastermind Group is your opportunity to give that kind of breakthrough and so much more to yourself and your company. You can have this 6-month-long program delivered in-house for up to 10 people in each group.
Discussions are based on my workshop, "Work/Life Balance: Busting the Myth," and selected readings from Save Yourself from Burnout: A System to Get Your Life Back by Beth Genly, MSN and Dr. Marnie Loomis, ND and Intentional Living by John Maxwell.
We'll streamline their work and personal lives. We'll make positive changes that stick. We'll collaborate on problem solving vs. complaining, harnessing the power of intentionality, and building a network of support they can count on. We'll breathe and laugh.
Connections: The Secrets of Powerful Networking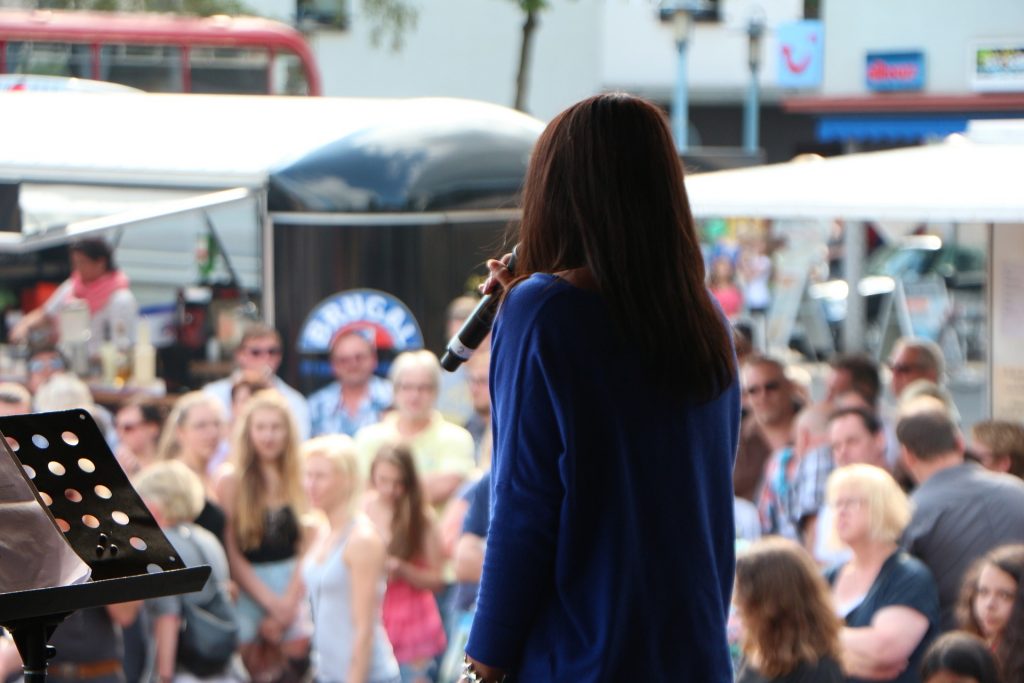 You'll learn the essential ingredients for effective business networking:
Principles of effective networking
Getting the information you need from the people you meet
How to introduce yourself and your business powerfully and effectively
How to maximize where and how you network
Keeping your network vibrant
Leveraging the Internet
How to generate 50 leads a week. 
You'll learn how to maximize your strengths and you'll leave with practical and effective skills you can use while you're still at your conference or as soon as you hit the street.
Networking is far more than calling everyone you know when you need a job, more clients, or just want to meet new people. Business networking is a powerful and efficient strategy for you to connect, develop meaningful relationships, expand your resources, and grow your business. No matter what your personality style is, you can learn to network effectively. Available as a breakout session.
This 3-hour workshop is ideal for beginners and seasoned professionals: sales people, realtors, loan officers, financial advisors, entrepreneurs, consultants, coaches, and fundraisers. Can also be delivered in three 1-hour installments for lunch and learn programs or as breakout sessions at a conference.
Work Effectively With Just About Anyone
Actionable Feedback for Breakthrough Performance
Effective communication is a challenge in every organization – understanding the magic that is in the mix of personality styles along with common sense approaches to each one makes this workshop a gem.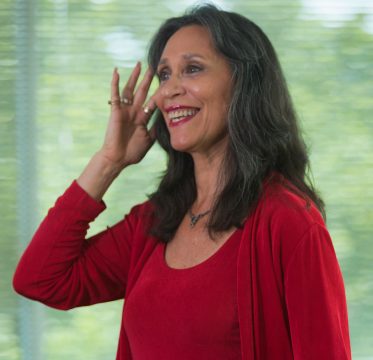 You and your staff CAN learn to give feedback that produces improvements in performance and their professional relationships. Specific, actionable feedback and acknowledgement are the keys.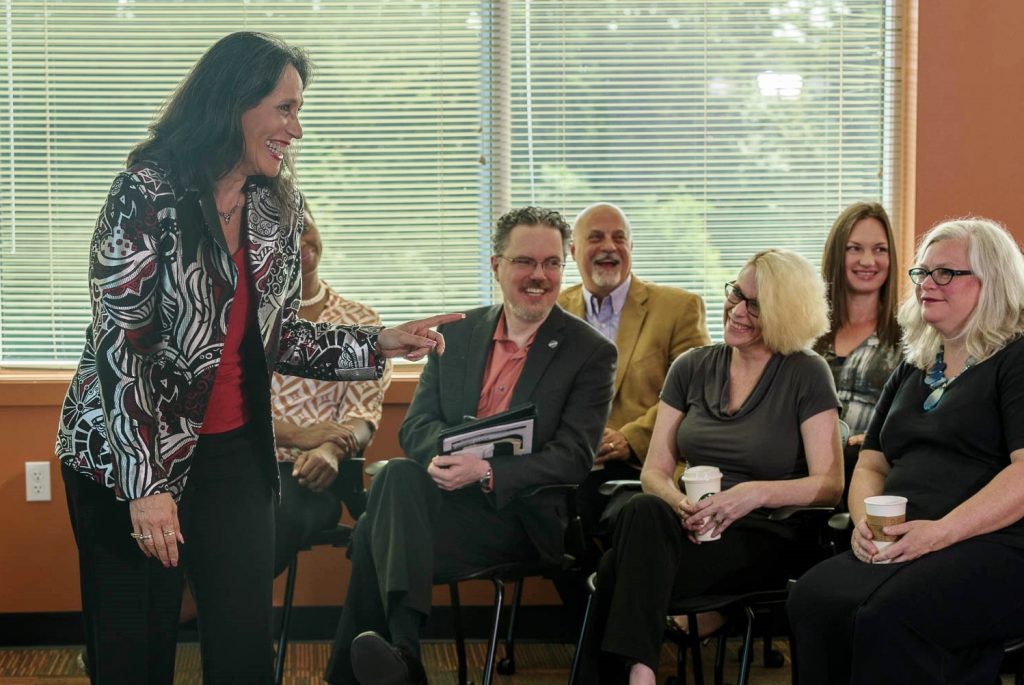 This workshop is ideal for executives, managers, supervisors, high performers, teams, production line or front line service and sales people. 
This 2-hour workshop allows participants to identify their own personality style, share their styles with each other, understand each other's differences and learn five strategies for each personality style that will allow them work together more effectively. The self-assessment tool is delivered in the workshop and through group discussion and exercises participants gain a clear understanding of the strategies and practice how to use them effectively.
This workshop is ideal for executives, managers, supervisors, high performers, teams, production line or front line service and sales people. 
You will learn to:
Distinguish Actionable Feedback from a pat on the back, constructive criticism, and other strategies.
Conversations that lead to breakthrough, action, and accountability, and accomplishment.
Practice new ways of giving feedback and coaching for growth and improvement.
Design a work environment that nurtures high performance, continual professional growth, and good will.
Mentoring, Coaching, Advising, Supervising - What's the Difference & Why You Should Care
Know when to mentor, coach, advise, or supervise. Once you know the difference between each of these leadership activities, you can be far more effective in your professional relationships. 
This 4-hour training is ideal for corporate, universities and community colleges. Managers, supervisors, team leaders, student advisors, counselors, and instructors.
This 4-hour workshop covers:
Distinguishing between mentoring, coaching, advising, and supervising
Listening for possibility
Being a keen observer
Conversations that lead to breakthrough, action, and accountability, and accomplishment.
Odyssey to Breakthrough Performance
Whether you have a mentoring/leadership program in place that you want to strengthen, or are ready to launch a new program, Odyssey to Breakthrough Performance will give your people the skills they need to be effective. They will practice their new skills and be ready to use them as soon as they leave the course room. Included is a Workbook for each person.
Current and prospective mentors and mentees from any level of your organization. 
This two-day training covers:
Listening for Possibility
Dealing with Diversity
Working With Different Personality Styles
Being a Keen Observer
How We Learn
Conversations That Lead to Breakthrough, Action, Accountability, and Accomplishment
Troubleshooting the Pitfalls; and
Career Sponsorship
This program may be delivered as a 2-day retreat, two separate full-day training sessions, or as a continuous training experience over time.